This is an update from the Low Traffic Neighbourhood team at Lambeth Council.
Painting Party
Painting of the Vining Street and Atlantic Road planters began on the 22nd of October but unfortunately was paused because of bad weather. Father Nature will be rearranging the session so keep a look out for future dates on their social media.
Your Streets Your Way
Earlier this year the 'Your Streets Your Way' competition launched aiming to involve local people in designing changes on their streets that could be translated into real world projects. 10 locations were chosen across Lambeth's 5 low traffic neighbourhoods to be redesigned.
72 people submitted designs and judges awarded prizes for the categories of Winner, Runner Up and Judge's Choice. Below are the winners of each location:
Ferndale- Bedford House, Samir (u18)
Oval- Mursell Estate, Lidia Gherghe
Oval- Dorset Road, Grace Thomas
Oval- Claylands Path, Tor Ewen
Railton- Somerleyton Passage, Nick Saiger
Railton- St Matthews, Location withdrawn due to lack of submissions
Streatham- Livity Passage, Divya Scialo
Streatham- Hillside Passage, Vladimir Guculak
Tulse Hill, Roupell Park Estate, Fair-Rose (u18)
Tulse Hill, Fairview Place, Location withdrawn due to lack of submissions
The scale of some of these projects mean they need technical expertise in order to develop the winning ideas into detailed designs- these will be managed by landscape architects at Sustrans. Other projects have designs that are ready to be translated on the ground, these will be managed and built by local organisation In-Use, Re-Use.
All designs will be presented locally for people to input.
Upcoming Sustrans Engagement events
• Tuesday 9th of November: Notice boards are being erected at winning locations to inform the local community about the project. The boards will include a QR code which links to an audio recording of the winners describing their designs and inspirations.
• The Sustrans team will be running pop ups at all of the sites to talk to the local community and stakeholders and have invited the winners to attend. See details below:
• Thursday 11th November: Roupell Park Estate Pop Up 3-5pm – Holmewood Road on the green space in front of Thursley House
• Friday 12th November: Bedford House Pop Up 11:30am-1:30pm – Hetherington Road pedestrian entrance to Bedford House
• Friday 12th November: Hillside Passage Pop Up 3-5pm – Hillside Passage.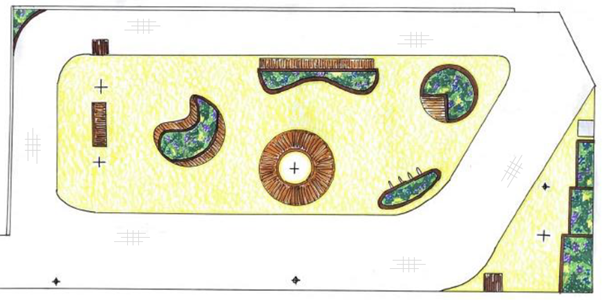 Together for our planet fund
The national lottery community fund is offering from £1,000 to £10,000 of National Lottery funding to support communities across the UK to take action on climate change.
Projects should reflect what matters to your community and can be small in scale. They could cover an area like:
• food
• transport
• energy
• waste and consumption
• the natural environment.
You do not need to be an expert in any of these areas to apply. They are particularly interested to hear from people starting to think about taking action on climate change in their communities. To find out more information visit their site here.
The application deadline is 5pm on 18 November 2021.